>
4 Wheel Drive Hardware
4Wheel Drive Hardware (4WD) is the leading mail order and Internet distributor of Jeep parts and accessories. 4WD is headquartered in Columbiana, Ohio.
Tom Kennedy, the founder and owner, and a four-wheel drive hobbyist, conceived the idea for his company out of his own need. A friend got him interested in racing and working on Jeeps, and he found himself quickly falling in love with the sport.
Tom frequently needed quality replacement Jeep parts that were often hard to find. His search for good suppliers resulted in the idea of providing the same service at a reasonable price to other four-wheel drive acquaintances–and 4WD was born in his two-car garage more than 30 years ago. Tom Kennedy is no longer with us, but his spirit lives on within the company.

In 2006, 4WD was acquired by Transamerican Auto Parts Company, LLC. Transamerican Auto Parts is one of the largest automotive aftermarket parts and accessories companies in the country, and with the addition of 4WD and Performance Products, Transamerican Auto Parts will now be a leader in the automotive aftermarket for Jeeps.
Transamerican Auto Parts operates 55 4 Wheel Parts Performance Centers in 17 states, and is poised to give 4WD the same treatment and take us to the next level.
4WD and Transamerican Auto Parts have prided ourselves in providing innovative and unique parts and accessories to our customers. As a result, 4WD has become the industry leader to Jeep owners around the world.
We pledge to you that we will continue to improve on every facet of our business. For our long-term customers, we would like to thank you very much for your business and support. For those of you that have not done business with us yet, we hope you give us a chance to show you why we are the leader in the industry.

Return from 4 Wheel Drive Hardware to The Custom Car Mall https://www.the-custom-car-mall.com/

© Copyright The-Custom-Car-Mall.com
---
Tell Us About your Custom Car?
Write It Here!
Do you have a great story about a custom ride, or own a custom yourself?.

Share it with us!

Tell us why you built your custom ride etc.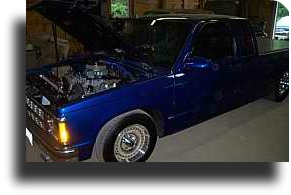 The Mall was built for people just like you, who would enjoy finding new products for their custom. It's a great place for showing off your ride! Show your custom project Here.


Think of This Mall as one of your local stores.