eEuroparts
---
---
eEuroparts delivers the most extensive, accurate, and easy to navigate European auto parts catalog in the industry. We carry specialty auto parts from over 300 leading manufacturers, including Akebono, Bosch, Brembo, Elring, FAE, Mann, Nissens, Luk, Sachs, Zimmerman, and more.
Since our founding in 2000, eEuroparts has always owned, stocked, and shipped everything we sell, allowing us to offer unmatched, price, customer service and satisfaction. eEuroparts is committed to providing you with a user friendly online experience, a knowledgeable customer service staff, fast and reliable shipping, and quality parts at wholesale prices.
"Just click below to enter eEuroparts"

Direct relationships with our manufacturers. We buy and sell for less.
■We stock and ship all our parts. If you have a question about stock or shipping, we have an answer.
■Accurate, up to the minute stock status. Know what we have, when we have it.
■We take pictures of all our items. What you see is what you get.
■Flat rate shipping and free shipping on domestic orders over $29.99. Easy, fast, and reliable.
■Complete orders placed before 5pm ET ship same day, and next day delivery is available. Order your parts today, install them tomorrow.
■1 year warranty on all our parts. We trust our product; so should you.
■Unmatched customer service. Talk to a real person in Windsor, CT, who knows what they're talking about.
eEuroparts.com®. The Best in European Specialty Parts.

---
Return from eEuroparts to The Custom Car Mall https://www.the-custom-car-mall.com/

---
---

© Copyright The-Custom-Car-Mall.com
---
Tell Us About your Custom Car?
Write It Here!
Do you have a great story about a custom ride, or own a custom yourself?.

Share it with us!

Tell us why you built your custom ride etc.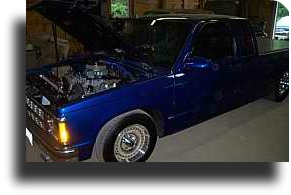 The Mall was built for people just like you, who would enjoy finding new products for their custom. It's a great place for showing off your ride! Show your custom project Here.


Think of This Mall as one of your local stores.