BikeBandit ; Motorcycle and ATV parts and accessories.



BikeBandit.com - your online source for powersports parts. They carry Ducati, Honda, Kawasaki, Suzuki and Yamaha parts, plus a ton of accessories!
At BikeBandit.com you can browse more than 7 million items online - that's more than the number of parts claimed to be offered by our competitors, which is why we call ourselves "The Web's Largest Powersports Store." Click here for BikeBandit.com
BikeBandit.com will ship the parts and accessories you need for your motorcycle, ATV, PWC and snowmobile right to your door. Thanks for taking the time to get to know us.




BikeBandit.com is an online collaboration between House of Motorcycles and PartsBandit.com LLC. House of Motorcycles is one of the largest powersports dealers in the United States and has been in business for over 30 years.
The House of Motorcycles family of dealerships includes Honda, Kawasaki, Polaris, Suzuki and Yamaha. All Original Equipment Manufacturer (OEM) parts ordered from BikeBandit.com are filled with new OEM parts and are shipped directly to you in the original OEM packaging.
In addition, the House of Motorcycles staff brings a wealth of experience in the powersports industry and an unmatched commitment to customer service!
PartsBandit.com LLC is a technology company leading the industry in online parts location and acquisition. Their innovative approach propelled them to the forefront of the industry in 1999 and their commitment to continuous improvement has kept them in front ever since.
They were the first to offer features like one-click access to customers' machines, online real-time order status and live chat customer service. Together with House of Motorcycles, they've built the Web's Largest Powersports Store, offering more than 7 million parts and accessories.


Our goal is simple: supply our customers with a professional-quality tool to purchase the parts and accessories they need and provide industry-leading customer service. No more trying to explain complicated parts over the phone… you pick 'em…we ship 'em…it's that simple!
Thanks for shopping with us!
BikeBandit.com 7625 Panasonic Way, Suite B San Diego CA 92154-8204 Return From BikeBandit to The Custom Car Mall Home Page.



Tell Us About your Custom Car?
Write It Here!
Do you have a great story about a custom ride, or own a custom yourself?.

Share it with us!

Tell us why you built your custom ride etc.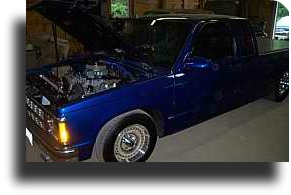 The Mall was built for people just like you, who would enjoy finding new products for their custom. It's a great place for showing off your ride! Show your custom project Here.


Think of This Mall as one of your local stores.