Gray Line New York
Since 1926, Gray Line New York is THE source for
New York City Tours
best double decker bus and deluxe motorcoach.
Enjoy deluxe double decker, hop-on, hop-off bus tours that include Uptown, Downtown, Brooklyn and Night loops. We also offer fully escorted foreign language motorcoach city tours in German, French, Portuguese, Spanish and Italian with top multi-lingual tour guides.
Our one-day excursions to Niagara Falls, Philadelphia, Washington D.C., and Woodbury Common premium shopping outlet mall, are favorites too. Gray Line New York Sightseeing sells all major attractions tickets and we have trained FIT (For Independent Travelers) group, and charter sales staff ready to assist you.


Travel agents of all sizes can benefit from selling our selection of city sightseeing and scheduled motorcoach tours to their clients through our website. Some agencies may even be able to use their credit card to immediately access our net rates.
Return from Gray Line to The Custom Car Mall https://www.the-custom-car-mall.com/

---
Tell Us About your Custom Car?
Write It Here!
Do you have a great story about a custom ride, or own a custom yourself?.

Share it with us!

Tell us why you built your custom ride etc.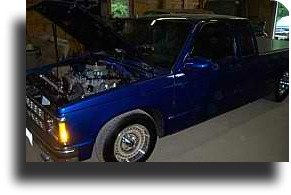 The Mall was built for people just like you, who would enjoy finding new products for their custom. It's a great place for showing off your ride! Show your custom project Here.


Think of This Mall as one of your local stores.



© Copyright The-Custom-Car-Mall.com