Vivid Racing ; Performance Automotive Needs.
Why Choose VividRacing.com?
Beginning in 2001, many enthusiasts have trusted the Vivid Racing brand for their performance automotive needs. Vivid Racing has a huge inventory of
Performance Exhaust
. Save up to 35% on all the top brands. They'll Beat Any Price!
Providing top quality products and service to customers worldwide, Vivid Racing has grown to one of the most recognized names in this vastly diverse industry!
We have been featured in magazines like Bimmer, SuperStreet, Performance Auto & Sound, C16, Modified, Total911, Roundel, SubieSport, Import Tuner, Turbo, Modified L&E, and many more both here in the USA and Internationally.
As well, Vivid Racing has been featured on ESPN's Import Tuners, Gumball 3000 events including movies and TV, Bullrun Rally, local newspapers, trade publications, MTV shows, and much more.


Here are some reasons why customers choose us:
Until you have experienced the quality craftmanship, true functionality, and personalization of owning a set of HRE Wheels, you have not had the ultimate complete vehicle. For over 30 years, HRE has been dedicated to developing the pinnacle in performance and luxury wheels for those like us, the enthusiast.
In the 70's, HRE developed modular wheels for Formula Ford and Mazda racers. In the 80's, HRE became the first US based company to make 3-piece wheels which started a whole new trend of performance street wheels. Check Out HRE Wheels Here - "The world's finest vehicles deserve the world's finest wheels."


Return From Vivid Racing to The Custom Car Mall Home Page.



Tell Us About your Custom Car?
Write It Here!
Do you have a great story about a custom ride, or own a custom yourself?.

Share it with us!

Tell us why you built your custom ride etc.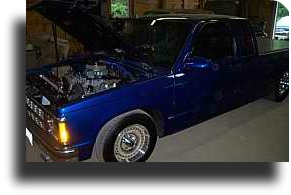 The Mall was built for people just like you, who would enjoy finding new products for their custom. It's a great place for showing off your ride! Show your custom project Here.


Think of This Mall as one of your local stores.