vivid racing
---
HRE Wheels - "The world's finest vehicles deserve the world's finest wheels."
HRE Wheels Store | HRE Wheels Gallery | HRE Wheels Wholesale | HRE Wheels Trade In Program
Until you have experienced the quality craftmanship, true functionality, and personalization of owning a set of HRE Wheels, you have not had the ultimate complete vehicle. For over 30 years, HRE has been dedicated to developing the pinnacle in performance and luxury wheels for those like us, the enthusiast. In the 70's, HRE developed modular wheels for Formula Ford and Mazda racers. In the 80's, HRE became the first US based company to make 3-piece wheels which started a whole new trend of performance street wheels. In the late 90's, HRE released the 540R mesh wheel which gain great recognition and started an industry trend. Starting off the 21st century, HRE developed wheels for the Saleen 7 along with Vipers and Corvettes running 220+mph. After developing the lightest modular wheel in history, the Competition Series, and releasing a new series of wheels for luxury sedans and SUV's, HRE has created history again with their newMonoblock product and the debut of their carbon fiber wheel at the 2008 SEMA show.
Besides innovation, HRE focuses tremendously on quality. Their entire operation of wheel manufacturing is done in-house at the HRE Wheels facility in Vista, California. From CNC machining, powdercoating, polishing, painting, and packaging, HRE's quality control is the finest you will ever see. Their wheels have even received TUV approval in Europe which only a few select wheel manufacturers have accomplished. With the ability to handle all manufacturing of the HRE Wheel line in-house comes fast turnaround. On average, a set of 3-piece wheels takes 2 weeks and a set of their Monoblocks only 1 week. The competition is usually 4-6 weeks and even sometimes 8 weeks. Of course with Vivid Racing a stocking distributor of HRE Wheels, you can find sets instock for immediate delivery.
Take a Tour of their Facility
In addition to innovation, quality, and performance, HRE Wheels can be personalized specific to your needs. HRE goes beyond the typical standard finishes on the center with the original polished lip. Your car is an expression of your personality, and with the HRE Wheels Vivid Racing Personalization Program, we can create a wheel that you like. Brushed centers with a flat black lip, Monoblock wheels with a pin stripe, GT3RS Green inner barrel and spokes with a gloss black front, are just some of the options. HRE also has a variety of different center caps available or you can even retain your OEM caps from your prized Porsche, Ferrari, BMW, or other vehicle.
As Arizona's exclusive HRE Wheel consultants, we maintain the same values and services that HRE has established worldwide. We represent clients on a global level and offer an amazing wholesale program to dealers with clients that deserve the HRE Wheel brand. We invite you to check out our exclusive HRE Gallery, HRE Product Page, and special HRE Trade-In Program.
Return to Vivid Racing page https://www.the-custom-car-mall.com/vivid-racing.html.
---
Tell Us About your Custom Car?
Write It Here!
Do you have a great story about a custom ride, or own a custom yourself?.

Share it with us!

Tell us why you built your custom ride etc.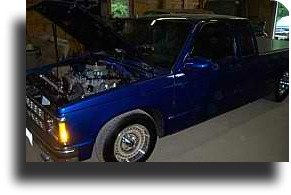 The Mall was built for people just like you, who would enjoy finding new products for their custom. It's a great place for showing off your ride! Show your custom project Here.


Think of This Mall as one of your local stores.



© Copyright The-Custom-Car-Mall.com