The Custom Mall Forum
Old Muscle Car Projects
First of all let's explain what muscle cars are. The idea behind them is really quite simple; the big three decided that they were interested in creating a car with a decent performance level. The way that they achieved this goal was by taking advantage of the power to weight ratio.
The second main factor is environmental concerns. Aside from burning ridiculous amounts of fuel, the old big block engines of classic muscle cars put out a lot of bad emissions. It is simply not environmentally conscious to have an old muscle car as your daily driver, let alone cost effective.
The third main reason is the time factor. These beautiful old machines are getting ever so old now, so those who have managed to restore them will be asking top dollar, but for every restored muscle car, there's 3 forgotten project cars rusting away in garages across the country. They'll take some work to get on the road again, but they can be had for bargain bin prices.
Have you ever wondered if restoring collector cars might be a fun project for you and your family? In my experiences they can be a lot of fun when you take the right approach to the project.
Car restoration is a long process so be sure that you have the patience that it will take to complete the project.The best thing that you can do to start with is to pick a car that you love. The truth of the matter is that the restoration process is exactly the same on every car, one is not easier to restore that another. Although if this is to be your first project you should pay attention to a few things.
First of all make sure that you have a clean place to do the work like a garage, a place where you can leave the car for a length of time. You do not need anybody rushing you to get the car out, this is the most important part of the process.You can't just pick up and move a car that is half done, you will lose some of the parts, I know this from learning the hard way.
Planning is the key to a job that get finished the right, or one that looks half assed.When you restore collector car your looking for perfection, and you can't get that by being rushed. The next thing is to make sure that the place that you have to do the work is equipped with power, and air because you will need both.
Just keep you skills in mind as your shop for the collector cars to restore. If you don't go outside your skill level, you should have no problem in completing the restoration of your collector autos. Return from The Custom Car Mall Forum to THE CUSTOM CAR MALL Home page https://www.the-custom-car-mall.com

---
---
Tell us how you Built your project or just talk about cars with others. Be the First to start the conversation or ask a question. Just click here at http://the-custom-car-mall.forumotion.com/ to join The Custom Car Forum.

---
---

Tell Us About your Custom Car?
Write It Here!
Do you have a great story about a custom ride, or own a custom yourself?.

Share it with us!

Tell us why you built your custom ride etc.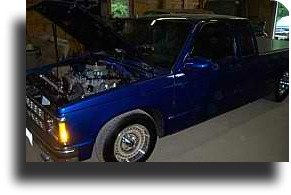 The Mall was built for people just like you, who would enjoy finding new products for their custom. It's a great place for showing off your ride! Show your custom project Here.


Think of This Mall as one of your local stores.



© Copyright The-Custom-Car-Mall.com