Auto World Store
In 1958, Oscar Koveleski founded Auto World in the basement of his home, in Scranton, Pennsylvania. The small mail order hobby business soon grew to great proportions adn became well known for its annual product catalogs, which were filled with every car-related item an adolescent hobbyist might desire. From plasitc model kits, to large-and small-scale slot racing cars, gas-powered cars, hobby tools, scratch-building supplies, paint and spray guns--- Auto World was a one stop mail-order shop for young modelers everywhere.
In 1994, Thomas E. Lowe, an entrepreneur with a love of cars both big and small, founded a company named Playing Mantis. He then proceeded to resurrect the long lost Johnny Lightning brand of small scaled diecast cars, originally made by Topper Toys.
Eventually, interest in slot car racing and plastic model kits began to resurface and Playing Mantis responded with Polar Lights automotive, figuarl and sci-fi plastic model kits. Tom also decided to recreate two slot car racing chassis to market under the Johnny Lightning brand. One was marketed under the Thunder jet 500 name and the other was teh very popular X-traction. In 2004, Playing Mantis was purchased by RC2 Corporation.
Tom's continued passion for small-scale slot cars prompted him to start a new company, appropriately called "Round 2." He needed to come up with a new brand name for the Thunder Jet 500 and X-Traction lines. Something familiar, with a retro vibe... Tom knew that the Auto World name and logo would be instantly recognizable to long-time hobbyists, filled mostly with adults who had rediscovered some of their youthful pastimes.
So, he contacted Oscar Koveleski and successfully purchased the rights to the Auto World mark, making it the new brand for Thunder jet and X-Traction slot cars.


Auto World continues to work with top licensors, not only in the world of slot cars but also American Muscle 1:18 scale diecast replicas, AMT, MPC and Polar Lights model kit lines. "We are a busy team with plenty of ideas". One of those exciting plans is the creation of the NEW Auto World Store, webstore and catalog!
We hope to take you back to the good ol' days when browsing the latest paper catalog, mailing in your order and pulling your package out of the mail box was just pure fun! The Auto World store offers you hundreds of diecast vehicles, model kits, slot cars, race sets and accessories, plus limited edition exclusives that you can't find anywhere else. Return from Auto World Store to THE CUSTOM CAR MALL Home page https://www.the-custom-car-mall.com
You can check out all the great items by clicking Here
AMT Model Kits
The World's Greatest Model Car and Truck Kits!
---
---
Tell Us About your Custom Car?
Write It Here!
Do you have a great story about a custom ride, or own a custom yourself?.

Share it with us!

Tell us why you built your custom ride etc.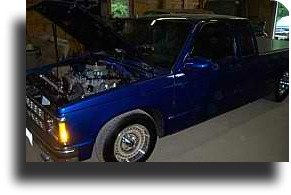 The Mall was built for people just like you, who would enjoy finding new products for their custom. It's a great place for showing off your ride! Show your custom project Here.


Think of This Mall as one of your local stores.



---
© Copyright The-Custom-Car-Mall.com